The Who's, What's and Why's about Cow Ears
04.08.2021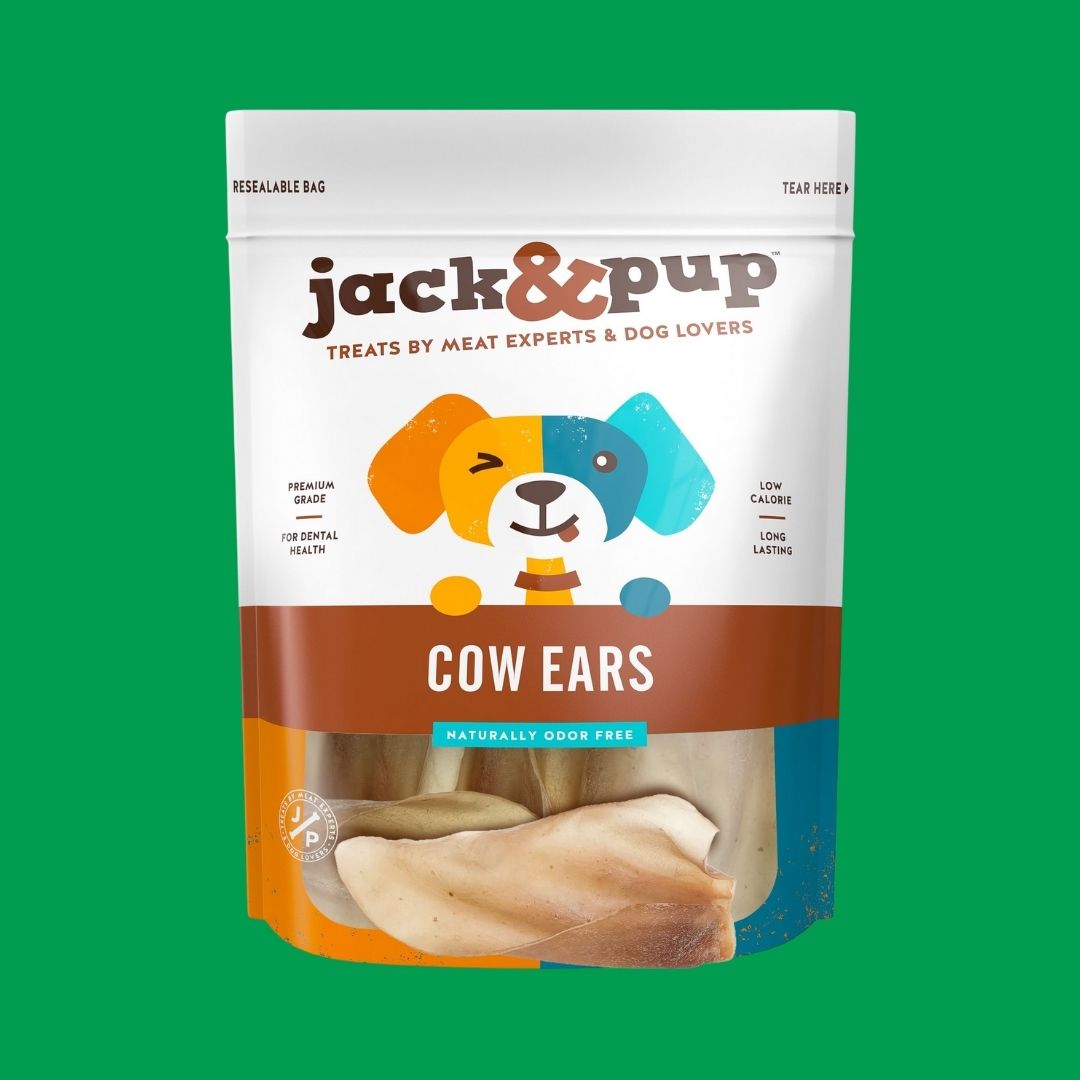 Who: Cow ears are a softer chew that is a great treat for dogs of all sizes and breeds. Due to their naturally large size (cow ears can be up to double the size of pig ears!) they are compatible for large dogs. They can, however, be cut down to size to treat smaller dogs and puppies. Being a softer chew, cow ears are terrific for light to medium chewers. It should take between 20 to a couple hours to finish a dog ear chew when being enjoyed by a lighter chewer.
What: Cow ears are simply that: cow ears! This single ingredient treat is highly digestible and therefore safe for dogs to enjoy! Cow ears are minimally, yet carefully and in a sterile environment, processed to ensure that your pup can safely enjoy this delicious treat.
Process: First, all cow hair is removed. They are then boiled and afterward slow dried to effectively lock in the flavor and nutrients without need for preservatives.
Why: So why should you choose cow ears as a treat for your pooch? Cow ears contain all the goodness you want for your pup, without the garbage.
Firstly, being a single ingredient natural product, you don't need to worry about any fillers or preservatives. This is a grain-free, sugar-free, salt-free, soy-free and guilt-free treat!
Cow ears are a naturally high protein and low-fat treat, which is an awesome bonus.
Additionally, cow ears are made mostly of cartilage so they are naturally high in chondroitin. Chondroitin has been proven to contain anti-inflammatory properties which greatly enhances joint health.
Lastly, chewing on cow ears not only relieve the natural urge to gnaw, but also helps promote oral hygiene. The chewing motion exercises the jaw muscles and effectively scrapes the tartar away for fresher breath and stronger teeth.
 So go ahead and treat your dog to a treat you can feel good about!